Welcome to Bambini Delights
Home to an Australian designed, thoughtfully curated collection of modern textiles and decor for your childrens rooms. We are a children's interiors brand, where our mission is to help you create well designed, beautiful spaces for your little ones. As your one-stop interiors shop, so you can create the kids' rooms of your dreams with ease.
As a team of parents ourselves, we are proud to be a women-owned and mum-led
brand, who understand the significance of this time in your life and the importance of creating a space you love. We're here to help make your world colourful, fun and functional.
Our original design collections make it simple and effortless to create harmonious and coordinated spaces, that work together seamlessly. We have put together ideas, colour palettes and schemes that make decorating children's rooms simple and enjoyable.
"Helping families create beautiful cohesive spaces for their little ones"
This is what our customers have to say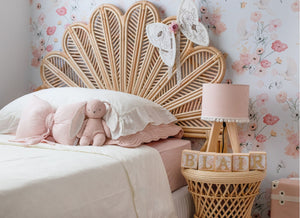 FEEL INSPIRED
Searching for some inspiration to energise some bedroom design ideas of your own?
We've put together a collection of beautiful spaces we've been lucky to feature in over the years.
Sit back, enjoy and feel inspired by these magical bedrooms, all designed and created with a whole lot of passion and creativity.
Bedroom Ideas And Inspiration
"Because every child deserves to be in a space that makes them feel special"
"Because every child deserves to be in a space that makes them feel special"
"GIFT GUIDE"
Baby shower, newborn, christening, first birthday and so on - shop our gift guide today.
Give a gift that's thoughtful & unique, that's Australian and organic. A keepsake you just know they'll simply treasure forever.
SHOP THE GIFT GUIDE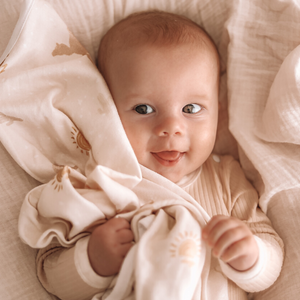 This Weeks Feature Collection - "RUSTIC BOHO"
Inspired by nature, the Rustic Boho collection was designed with the Sahara in mind. With its undulating sand dunes, lazy camels, and cacti that stand like sentinels under the radiant desert sun. It's neutral colour palette oozes warmth, instantly creating a cosy space for your little one's sleepy nights.
Shop the "Rustic Boho" Collection